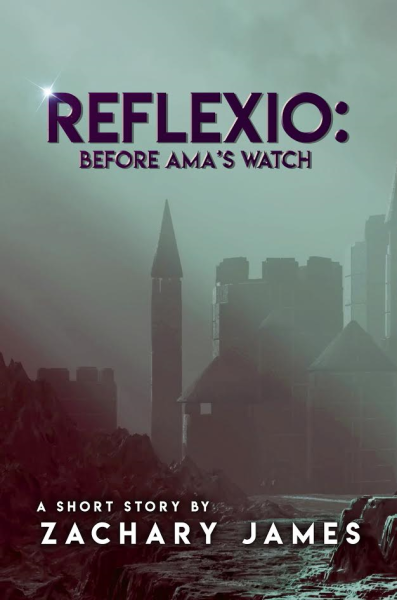 Reflexio: Before Ama's Watch
Released October 2, 2017.
Livens and Rubeus, assassins extraordinaire, would be very good at their job if they ever remembered to shut up. When they botch what was supposed to be a simple robbery, the assassins' flight through the small village of Reflexio reveals the true nature of the people they swore to protect and gives them the fortitude to fight the corruption at the heart of their government.
Now available at Amazon.com!

https://www.amazon.com/dp/B0764P1JH7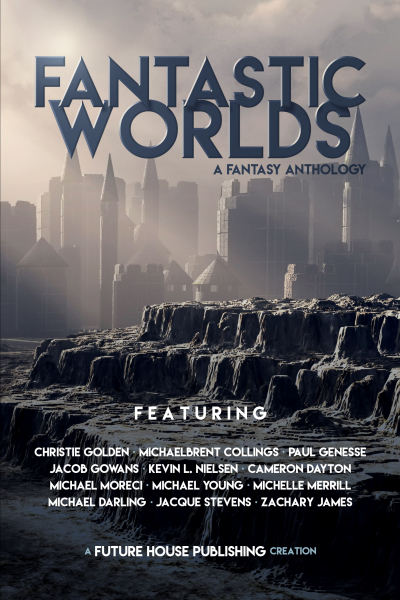 Fantastic Worlds: A Fantasy Anthology

Released November 10, 2016.
If you are a fan of sassy shapeshifters, delinquent genies, bioengineered merpeople, immortal storytellers, or anything within the realm of fantasy, this anthology has something for you! Twelve authors pool their talents to produce a wild ride through many worlds of awe and wonder.

Christie Golden is an award-winning and seven-time New York Times bestselling author who has written books in the worlds of Star Trek, World of Warcraft, StarCraft, and Star Wars. Michaelbrent Collings is an internationally bestselling novelist, multiple Bram Stoker Award nominee, produced screenwriter, and top indie horror author. Ten other authors lend their tales to this packed collection, including Paul Genesse (The Golden Cord), Jacob Gowans (Psion Beta), Michael Moreci (Roche Limit), Cameron Dayton (Etherwalker), Kevin L. Nielsen (Sands), Michael Darling (Got Luck), Michelle Merrill (Granted), Michael D. Young (The Hunger), Jacque Stevens (The Stone Bearers), and Zachary James (Ama's Watch).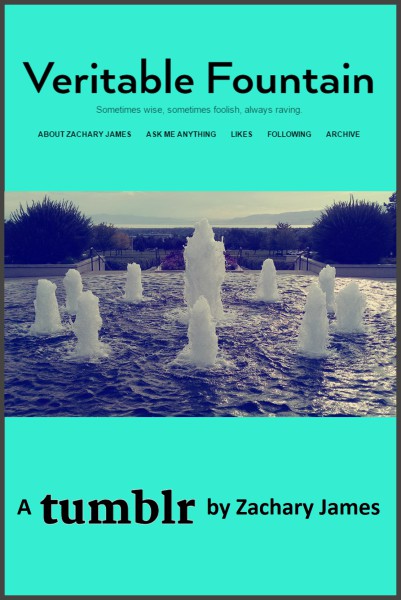 Veritable Fountain
Active from August 26, 2016 to Present.

Ever have random thoughts you wish you'd never forget?

Enter Veritable Fountain, a tumblr blog centered around whatever I want to get out of my head. If you disagree with mey thoughts, that's great! Let me know, and we can foster discussion. Shoot, I might even change my mind. I've done it before.

As I say on the tumblr itself, Veritable Fountain is where I write everything that doesn't go into my novels. I am extremely opinionated, which means I have something to say on just about every topic, from religion, politics, philosophy, and even humor. 

My primary goal in life is to uplift and inspire those around me with my writings, which is why I'm glad you're here reading Veritable Fountain today! So go ahead. Explore the archives, look around for some interesting pictures, and let me know what you think in the comments!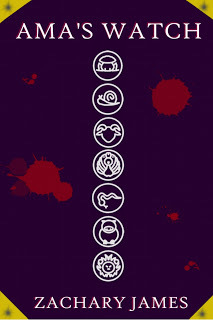 Ama's Watch


When the benevolent king of Intus inherits seven corrupt advisers from his late father, the assassins Livens and Rubeus seek to kill every adviser in a single night. As they move from one target to the next, the assassins discover they misjudged the obstacles keeping them from success. It is not the members of the night watch, not the advisers' guards, nor even the personality-burdened advisers themselves. Rather, it is the assassins' own rambling conversations.

The assassins' run through the city prompts discussions concerning everything from pie to the Goddess Ama, while the debate over which assassin is the other's hallucination proves the most pressing question. Even Livens' own self-doubts are tested when he ponders the meaning of happiness as posed to him by Caritas, the baker's daughter, who may know more about the advisers and even the assassins themselves than she's letting on.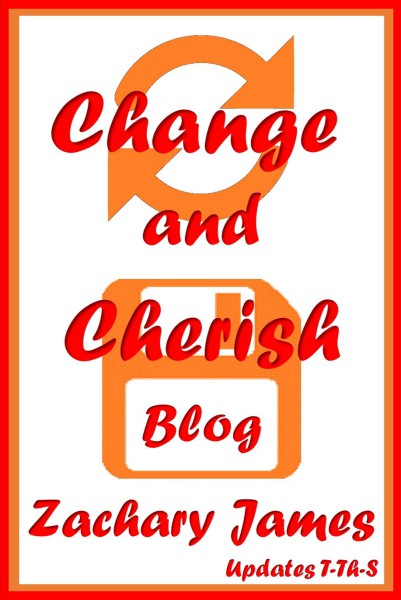 Change and Cherish

Active from June 23, 2014 to August 26, 2016. No Longer Updating.
Change and Cherish Blog
 details my observations regarding politics, religion, dating, and anything in which I happen to find passion. In return, I ask that readers challenge my beliefs and understanding with their own so I can see the world in ways I haven't before.
Some creative works take some time to develop an identity. Change and Cherish Blog is no exception. It began as a way for me to continue my habit of daily journaling, which I picked up while serving a mission for The Church of Jesus Christ of Latter-day Saints. As it was, each blog post contained my thoughts on a mistake I'd made the previous day (the "Change") and my thoughts about a success I'd encountered on that same day (the "Cherish").
Now, that format is dead. Change and Cherish Blog has undergone a lot of changes in the past two years, including dropping from seven updates a week to three and becoming more of an opinion/political blog, written from the perspective of a male Mormon millenial. Regardless, my goals to promote widespread tolerance and true freedom of speech have remained central tenets of my blog.
​

Ghostwriter: Myriad House
Since October 2016, I have worked as a ghostwriter and outliner for several new texts, offering my services to the new startup Myriad House.